Bonfire – Igniting our Campus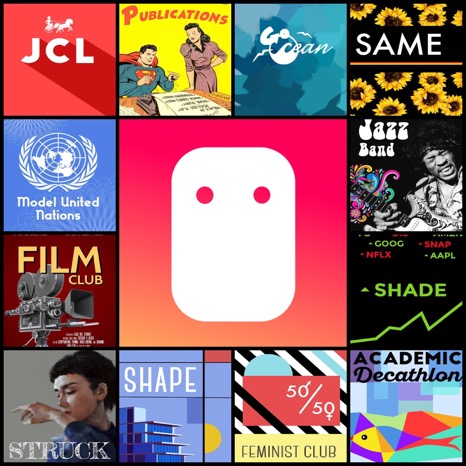 What's the hardest part of high school?  Is it academics?  Is it feeling like part of the community?  Is it trying to find an outlet to express yourself?
It's hard to get involved in high school.  How do you know what you are interested in when you are only 14?  And how do you know where to start?
Welcome to Bonfire, a student run app enabling students and faculty to monitor, join, and communicate to or within school clubs, recently developed by juniors Ryan Simpson and Daniel Gamini.
"The visual community on the discover page allows students to see every group and, with one swipe, see everything each club on campus has to offer," Simpson said.
Released on Sep. 5, Bonfire makes it easier than ever for students to join and be part of clubs on campus.  Simpson and Gamini created the app because they witnessed how hard it can be to be a part of and run clubs first hand.
"Coming in freshman year, I remember being overwhelmed with so many different clubs and not really knowing which was which," Gamini said.  "Bonfire is a really good recruiting tool for clubs and allows students to see every club that exists at school."
With a clear problem needing to be addressed, Simpson and Gamini came up with the idea for Bonfire.  They were also faced with the decision of whether or not to go through with Bonfire.
Before the launch, Gamini said, "is Bonfire something that students are actually going to use? And there was this leap of faith where we had to trust our instincts and think about if Bonfire can help the our campus."
They went through with it.  Designed for students who want to become more involved, Bonfire helps students and club leaders alike by establishing more effective communication accessibility.  Additionally, clubs have the capability to send notifications to members as reminders for meetings and other events.
"It makes the process of seeing and joining groups just so much easier and we are trying to add new flavor and personality to the place that groups have on campus," Simpson said
Unlike Canvas which connects students to teachers and is geared toward academics, Bonfire is a student-run app solely for student life.
"We wanted to make something totally student-centric.  Canvas is in teachers' hands.  We wanted to make Bonfire 100% student focused," Gamini said.
In contrast to Canvas, Bonfire allows students to send other students messages directly.  Gamini and Simpson henceforth want students to voice their opinions regarding the future of Bonfire.
"We want every student to give their input on any features they want to be updated or new features they want to see," Simpson said.
Simpson and Gamini are encouraging any students and faculty with suggestions regarding updating and improving Bonfire to reach out to them.  They made the app with one goal in mind:
"Use Bonfire to your advantage and join as many clubs as you can," Gamini said.  "If you can find something you are interested in because of Bonfire and become connected to a club you didn't know about, that would make Bonfire worthwhile."
At the beginning of the article, the question was posed: "What's the hardest part of high school?"  Bonfire responds by saying, "How can we make it easier?"