Say Their Names: Migrant Children Exploited Across the Nation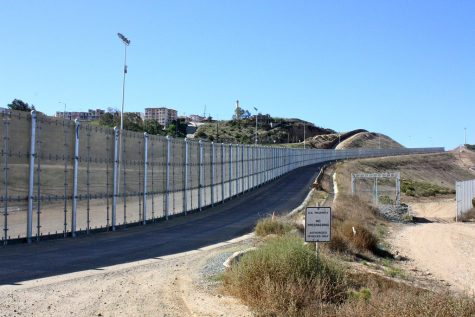 In 2022, nearly 130,000 unaccompanied migrant children aimed to enter the U.S., CBS News reports.
Across Latin America, the number of economic opportunities is limited, a problem exacerbated by the COVID-19 pandemic. The threat of cartel and domestic violence, as well as other debilitating factors, serve as driving forces for migration to the U.S.
In 2020, the Trump Administration enacted a public health order called Title 42, which aimed to reduce the overcrowding of border facilities amidst the pandemic. Administered by the Department of Health and Human Services, the health code allows border patrol agents to reject entry to any asylum seekers who have recently been in a country where a communicable disease is present.
Over a year ago, the Centers for Disease Control and Prevention repealed Titled 42's control of unaccompanied minors, escalating the number of children leaving their families and home countries in search of better opportunities.
A main factor contributing to unaccompanied treks is that adults know that they are more likely to be turned away at the border. However, when a child crosses the border, the system is completely different. First, a government agent will identify the child and see if there is contact with anyone in the U.S. able to care for the child.
"But as more and more children have crossed the border, the government has come under [huge] pressure to [try to] get these kids released faster than they ever have before", said Hannah Drier, investigative reporter for The New York Times and Pulitzer Prize recipient.
In the course of her reporting, Drier waited in the parking lots of major factories, finding young children leaving the buildings at midnight with their school backpacks for the next day. "We found them producing milk for Ben & Jerry's, packaging Cheerios and Cheetos," Drier said.
Companies are not legally allowed to higher children under the age of 14, and yet, it occurs on a daily basis. The U.S. Department of Labor recently fined Wisconsin-based Packer Sanitation Services with $1.5 million in penalties for hiring more than 100 children as young as 13 years old to work in hazardous conditions at meat processing plants. Children were forced to clean electric knives and conveyor belts, some only speaking Spanish.
Despite the illegal activities, Parker Sanitation remains in operation. The federal government charged the maximum fees allowed under the law and once paid the problem seems to have been resolved through the lens of society.
But in America, lack of federal accountability leads to the continuity of issues.
"You know unfortunately there's really a lack of safety net for immigrant families," said Lindsay Toczylowski, Executive Director at Immigrant Defenders Law Center.