'The Lion King' is Ready to Roar at Sage
Hakuna Matata! This year's fall musical production is "The Lion King," and in terms of the COVID-19 pandemic, the cast, crew, and staff are putting together a virtually made musical through music videos and lots of filming and editing. 
Directed by Mary Kildare, the cast, crew, and staff are constructing a must-see production as they are working hard to give the full experience by memorizing lines, practicing dance choreography and songs, and much more to deliver a great performance that you can watch at home. Because of the COVID-19 outbreak, Sage is working with a professional video producer from Los Angeles in producing the musical, and visual art students and musicians are contributing to the production through helping with backgrounds, playing for the track score, and much more.
In this 60-minute production, the Academy Award-winning 1994 Disney film "The Lion King" is about a growing lion prince named Simba (senior Alyssa Burnett and junior Chris Walbridge) and lives in the majestic African Pride Lands. But when Simba's malicious uncle, Scar (senior Anson Chen), ends the life of Simba's father, Mufasa (junior Patrick Ngyuen), Simba runs off and leaves his family and conflicts back in the Pride Lands. In his journey, he is accompanied by two comical friends, and eventually, Simba must assert his position as a king back in the Pride Lands while overcoming his fears and taking on his responsibilities.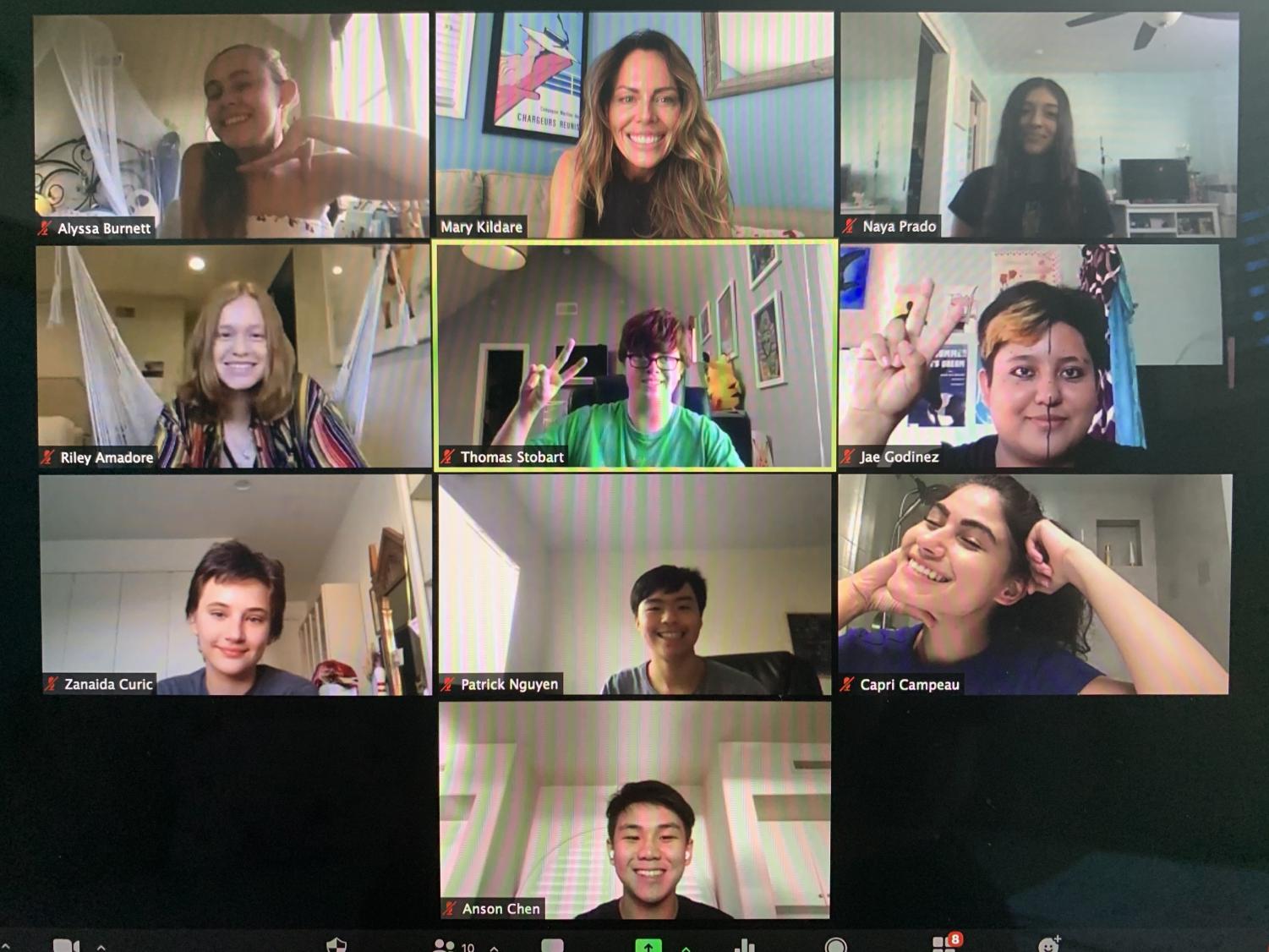 Let's get an insight on some of the cast members and their roles of this year's production!
Sophomore Naya Prado plays young Nala, Simba's best friend and later bride, and "has really enjoyed interpreting young Nala and all of her adventures she has with Simba" in their early years. Prado's favorite part as young Nala is "that [she] can be [herself] since when [they] auditioned…, [they] were chosen by personalities and similarities." 
Junior Sai Webb plays older Nala and has lots of experience being in theatre at Sage since her freshman year. Webb loves theater because her favorite part is "getting to know and befriend the cast." Webb and her family are very passionate about musicals and "playing Nala has always been a dream of [her's]." 
"Shadowland, a song that Nala sings, has always been a favorite of mine growing up," Webb said. "I also love and relate to the character as she is a strong woman who is willing to defend what's important to her." 
Junior Sanjana Khurana has been a part of theater for two years now. Khurana plays Rafiki, a mandrill that is a kind-hearted, but sassy, friend of Mufasa's and watches over everyone of the Pride Lands. Khurana found her favorite part of Rafiki to be that "at the heart of her character, Rafiki is a friend, a friend to all." 
Through her years of theater, Khurana said, "You really have to be vulnerable with yourself and the audience, and truly, by the end of the production, it feels like a little part of the character I play will always stay with me."
The musical will first premiere on Nov. 6, so be on the lookout for how to see "The Lion King."