Señor Cruz Takes on New Role Leading Juniors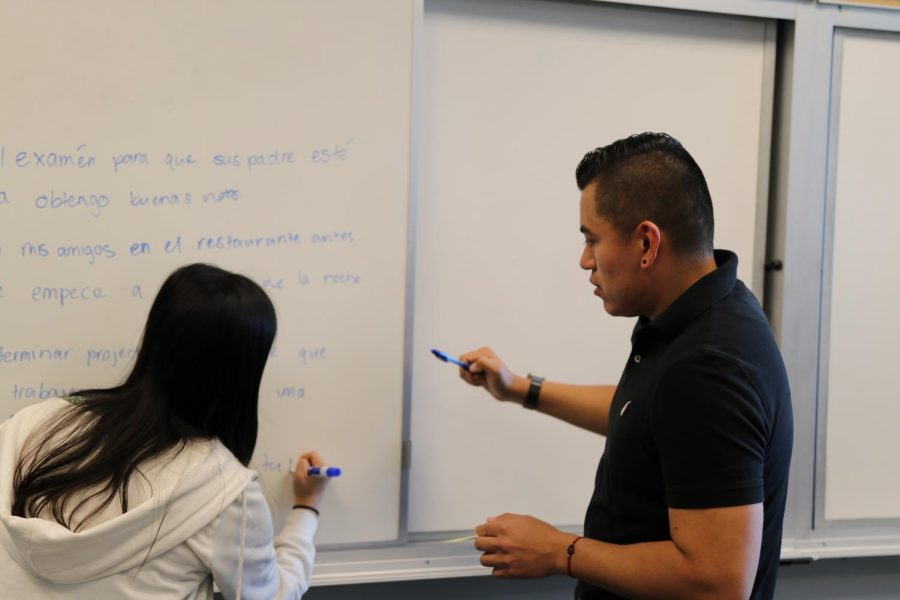 David Kim and Max Tu
April 7, 2020
As the year slowly comes to an end, the Sage Hill community commemorates all the adventures they went through this school year. The seniors will relive their happiest moments and disregard the worse ones. But most look forward to what waits in their next journey in the 2020-2021 school year. One change that the current upcoming junior class will encounter is the appointment of Señor Kevin Garcia Cruz as the new Lead Class Advisor for Juniors.
Cruz is a Spanish teacher at Sage Hill, teaching Accelerated and regular Spanish III. He has been at Sage Hill since 2017 and has built up a great reputation among students. Many students in the current sophomore year have had Cruz as a teacher either in this year or their freshman year, so most already have a special bond with Cruz. 
With College Counselor Lauren Popkowski stepping down as Lead Class Advisor for juniors next year, Cruz was nominated to take over. 
"I've wanted to get involved on campus and this is a way to give back to my community that has welcomed me for the past three years and I also think this is an opportunity for me to grow and learn, I want to connect with students outside of the classroom," Cruz said.
It can be a challenge to be a Lead Class Advisor for juniors as it is seemingly the most important academic year of their high school life with the SAT, APs, and college applications. Cruz said he plans to overcome these hurdles by focusing on de-stressing the juniors. 
"One of my main goals is to make [advisory] a space where you can talk about what is going on in campus and your classes but also use the time to disconnect from academics with your peers," he said. 
Advisory has always been a safe space to talk to each other ever since the days of Freshman Retreat. Now it will also be a time to settle down and relax. Whether it is watching a video or doing Highs and Lows, it will be a great time at the end of the week to gather thoughts and prepare for the next week. 
"Once I become lead I will be sending out a survey for advisors but also for the students, things they would like to see happening during advisory," Cruz said. All the details of advisory will be based on feedback from students.
In the end, junior year is the year when many students really learn how to handle hardships. Students will be stressed and they might not be able to handle their responsibilities. It is important that students help and support each other in their hardships. Together, the juniors can push through their fatigue and workload. 
"We want you to practice life skills," Cruz said. "Other times [it will be] where you have time to discuss with your advisors and classmates and help each other."