Spicing It Up at FLIK
FLIK revamps menu, adds suggestions email to improve food quality
At the beginning of the school year, FLIK has made noticeable improvements to its facilities, and have been working on the contents of its menu as well. Recently, FLIK also created a new email address at [email protected], where both students and parents can provide immediate feedback to FLIK. 
In early November, a number of students and parents at Sage Hill filed complaints against FLIK regarding food quality and safety. The board at FLIK thoroughly reviewed these reports and assessed their subjects, and put out solutions to most of the problems. 
Before FLIK had an email address, most students turned in their feedback on comment cards that were placed throughout FLIK. The email address was set up to encourage more effective communication so that FLIK is able to recognize issues and to resolve them quickly and efficiently.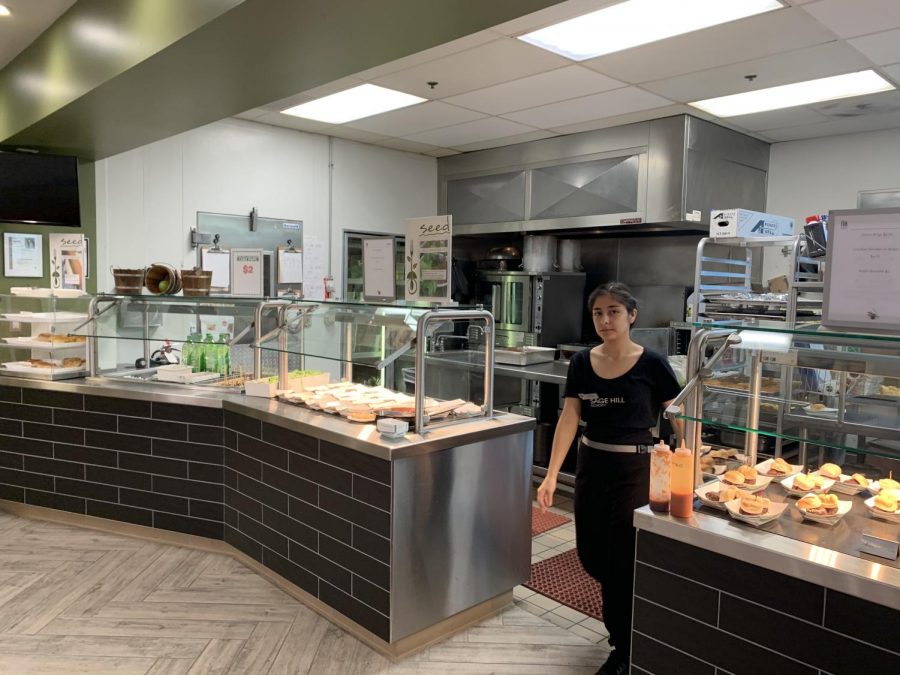 "Criticism is what helps us grow," said Sharon Luengas, the director of FLIK. "And we would like to see feedback that is more specific."
At the same time, FLIK conducted a survey, which over 80% of students have participated in. The cafe received a wide variety of comments, but the trend seems to be a preference for simpler foods.
"Everyone is asking for a specific beverage," said Luengas. "They like the Ramune, they like the iced tea… and they like all the candies."
FLIK will continue to work with suggestions from the students to change and upgrade their menu. cts sruverys