The Court is Yours: Sage Hill Basketball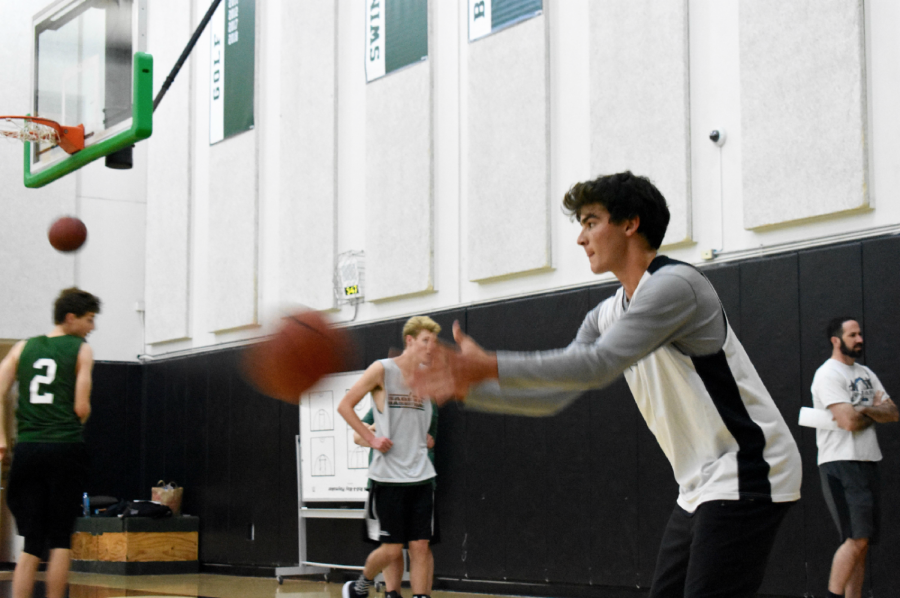 Both of Sage Hill's Varsity basketball teams have performed strongly so far this season, and are looking forward to what could be an exciting run in the CIF Southern Section playoffs.
The boys' team, led by senior captain Jack Strohman and junior captain Ryan Hossienzadeh, has had a very promising start, with a 3-1 record in their league and a 13-10 record overall. 
The team is currently ranked third in their division, 5AA, which is the highest that the boys' basketball team has ever been ranked at this point in the season. They are energized and driven, and head coach Billy Conlon said, "they are confident that [they] can compete with, and beat, any team [they] step on the floor with."
The team takes pride in their defensive capabilities, and seems to have improved considerably defensively since last season. 
"Going into this year, [they] knew [they] had to re-commit [themselves] on the defensive end to give [themselves] a chance to compete at the highest level," said Conlon. 
This work shows in their games, as they have conceded an average of only 46 points per game this season, compared to 62 points per game last season. This will come to the test when the team faces Saint Margaret's in a pivotal match Thursday, January 31.
The team also excels in ball movement and efficiency in offense. 
On the other hand, they seek to improve communication skills, decision making, and composure under pressure. 
"I'd say our team could use some work on passing and making good passes to avoid turnovers," said sophomore Cooper Green. 
The girls' team, too, has seen positive results. They currently have a 15-5 record so far. 
Although many of the players are underclassmen, the team has several strong returning players, including sophomore Emily Elliot and senior Nadia Akbari. 
"As a team, we want to become better conditioned, faster, more disciplined, and harder working," said sophomore Katie Mayhew. 
Training hard, the girls are optimistic as they work towards making CIF and winning games in their league after this year's switch to a more difficult division. Come out and support your Sage Hill basketball teams!