Kicking off the Soccer Season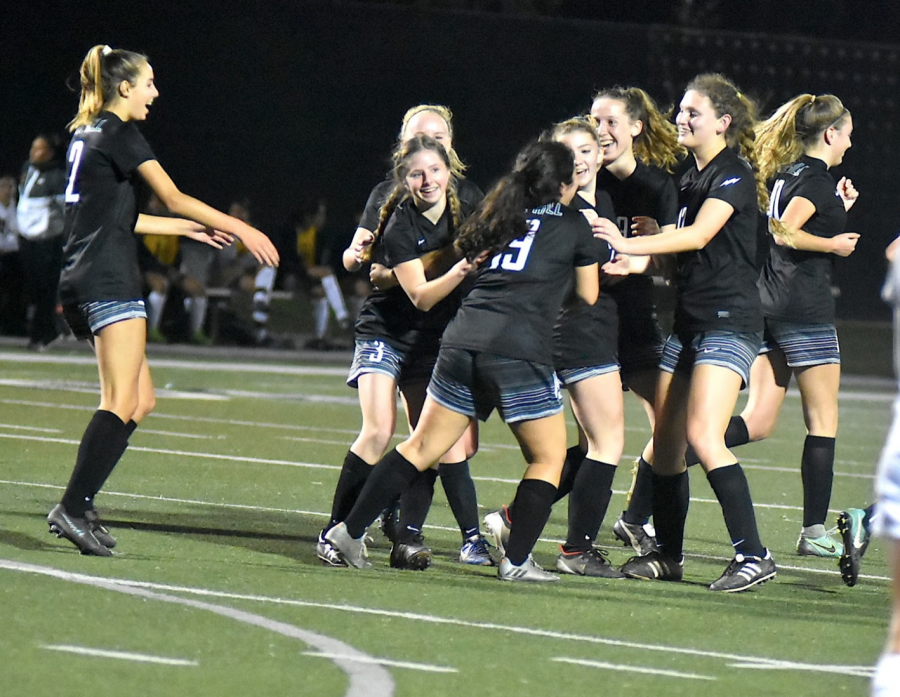 Courtney Davis
December 8, 2018
The varsity boys' soccer team lost their tough first game against Bolce Grande 2-4, but captains Tommy Burns and Robert Gerschultz know how to turn this around and lead the team to victory.
Gerschultz has many leadership skills, and is very eager to help the team bond with all of his experience from previous years.
"Throughout the three years that I have been playing on the team, I have been letting the seniors lead and bring the team together. Seeing how they have done it, I have learned how I would want to lead", Gerschultz said. "Being a senior now and getting to be a captain I feel like I have a lot experience in soccer, and I am most looking forward to bringing this team together and cohesively acting as a unit."
"A goal of the team is to make it far into CIF, and I think that we can do that through comradery and being industrious," Burns said.
The boys' varsity soccer team has a clear vision on what they need to do in order to take their games to the next level, and if they can execute it then they might have a shot at reaching their goals of going far into CIFs.
The girls' varsity soccer team tied 1-1 against Godinez High School in their first game of the season. The team also gained six new freshman this year, changing the team dynamic.
"I am excited for how the games go. Every year there is a different way that we play with different people, and I am excited to see how we work as a team. I am also excited to go against new teams, because we are in a new league this year," senior Maya Jaffe said.
 Jaffe also offered up some ideas on how they can improve as a team compared to last year.
"We can work on more communication on the field. I think that we should continue a lot of team bonding outside of soccer like last year so that we will have more communication on the field," Jaffe said. "A big goal this year is definitely that we beat St. Margaret's home and away."
Senior Olivia Lowe is confident that the team can have a successful season.
"I think the we should have a common goal so that we are more motivated and do not give up towards the end of the season," Lowe said. "A big goal for all of us is to go further in CIF this year."
With this positive mindset and figuring out how to communicate better as a team, varsity girls' soccer hope to kick it this season.