Struck by Lightning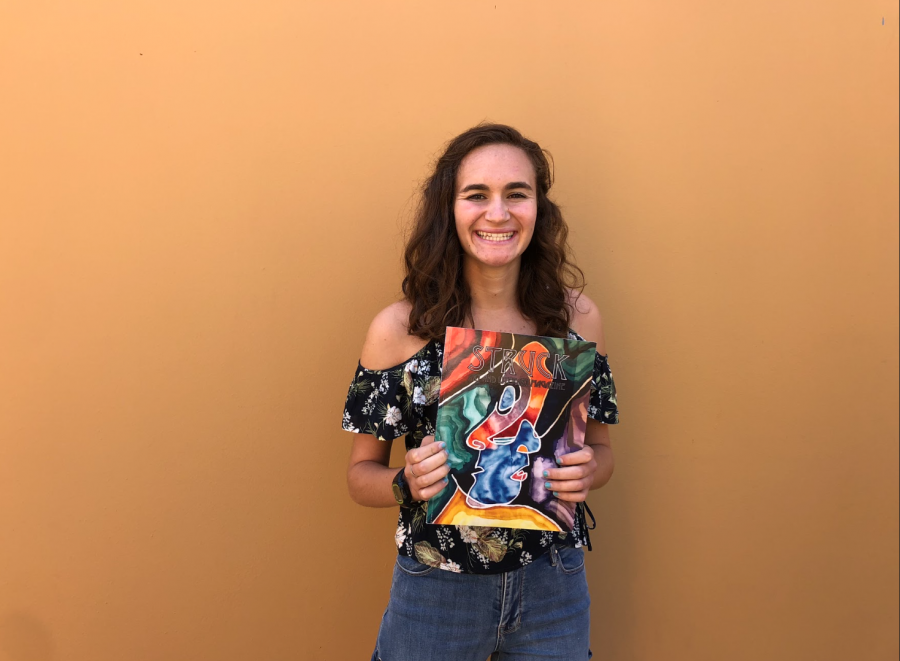 Struck Magazine is Sage's award-winning art and literary magazine, which filters through and compiles the best submissions of Sage students into a cohesive magazine. The club is looking forward to another year of impressive writing and design.
"I am excited to see all of the new pieces of artwork and writing," said Editor in Chief of the club and senior Maya Jaffe. "I'm looking forward to showcasing the unbelievable talent that the students at Sage have."
The club is comprised of three divisions: literary, art and design. The literary and art teams sort through the many submissions, selecting works that they think best fit the magazine. The design team then uses a program called InDesign to incorporate both artistic and literary pieces into the magazine, combining them in a way that highlights both parts. Their faculty advisor is Mr. Hathaway.
"I personally feel like I don't see people's creative sides on a day-to-day basis," said Design Editor and senior Miranda deBruyne. "So being a part of this magazine is very rewarding because I feel like I have a better understanding of the student body."
The magazine is finalized in May, printed during the summer and made available during the following fall.
The club urges students to continue to submit their own work. So, if you are into writing, art or design, submit your works to [email protected]