Freshman Retreat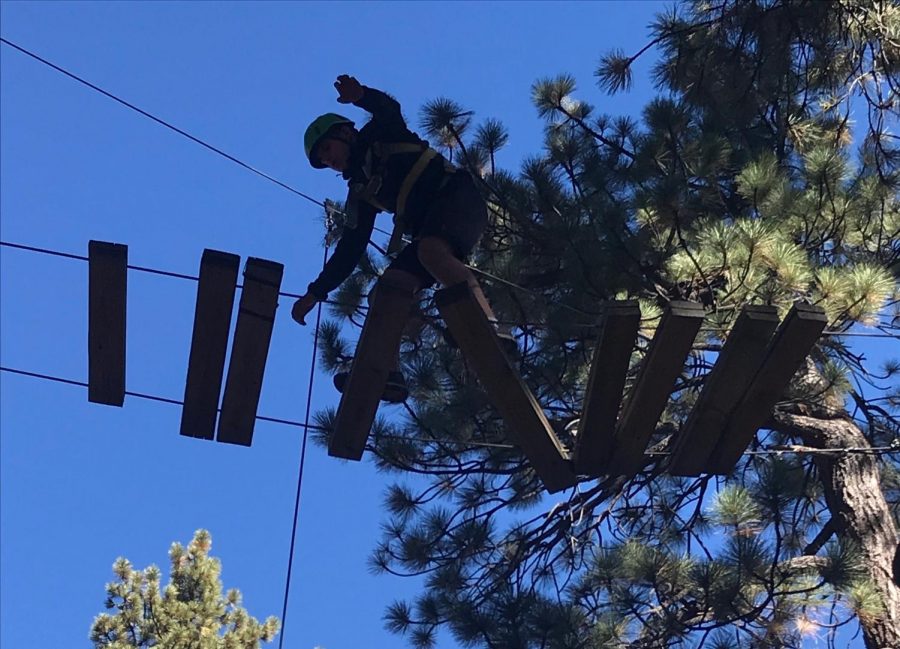 After five weeks of learning how to navigate campus, the Class of 2022 spent three days bonding at the annual freshman retreat in Big Bear. The freshmen arrived at Cedar Lake Camp on September 12, where they would spend the next days bonding and participating in team building activities with their advisories, Peer Counselors, and S.A.M.E. members.
"My favorite part of the retreat was bonding with my advisory, said freshman Megan Shean from Ms. Angotti's advisory. "While I didn't know everyone before, the retreat gave me the chance to know everyone and make a lot of memories together."
Whether through making banner presentations together and participating in diversity activities during the day, to just staying up and getting to know everyone at night, the freshman grade developed relationships that would last far beyond the retreat. Freshmen bonded during the talent show as well, learning about their peers' exciting and quirky talents.
"I was really surprised at how unique everyone is at Sage, and I met a lot of new people," said freshman Andrew Langston. "I am really looking forward to getting to know everyone over the next four years."
The freshman class is extremely supportive of each other. Whether cheering on their fellow classmates during banner presentations or rooting for advisory members during the high ropes course, the students were constantly supporting one another.
"As I was completing the high ropes, my advisory kept cheering me on and was supporting me, said Shean. "It was really sweet because I'm afraid of heights."
The freshmen really came together during the retreat, making new friends and having new experiences along the way.
"The freshman retreat was a lot of fun," said freshman Gunnar Lindeman from Mr. Hayden's advisory. "I love the people in my grade and am looking forward to my high school experience."
While only a month of school has gone by, the freshman class is already starting to form relationships that will define their high school experiences. After three days of nonstop bonding, the freshmen are ready to tackle high school. Together.