Sage's Summer: Shake'n
A catalog of Sage Hill students' favorite summer eats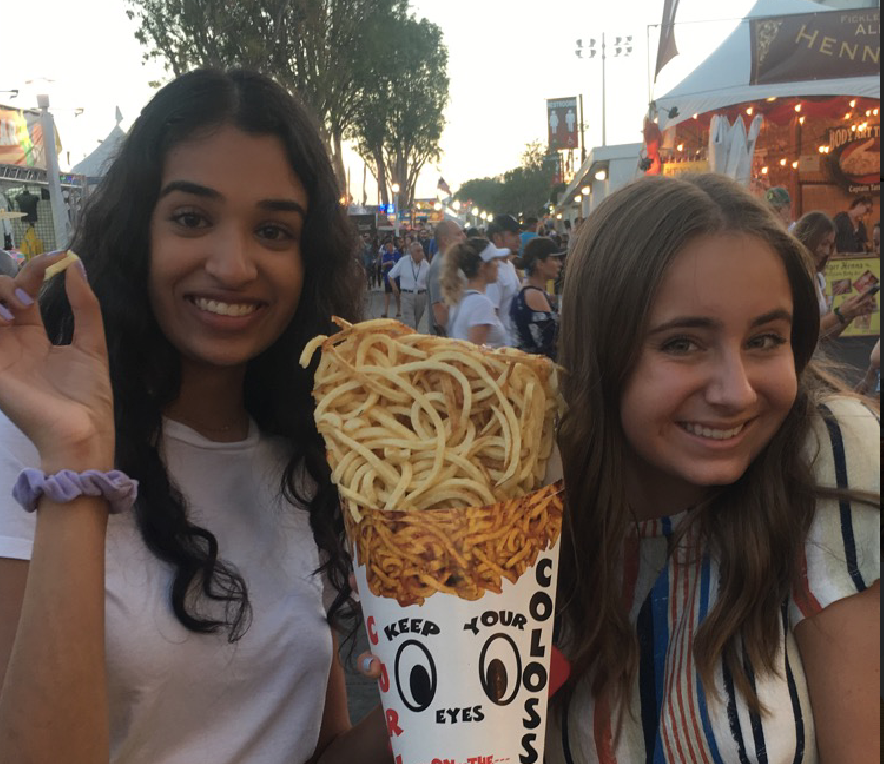 What resonated with you the most over the summer? Be honest. Is the answer food? Let's go on a culinary adventure and learn about some of the favorite summer foods from the Sage Hill community.
Before embarking, always remember the most important meal of the day. Senior Robert Gershultz has a unique tradition – every summer he creates a new, exciting breakfast.
"This year, I decided to make a twist on a common breakfast staple," Gershultz said. "I went with homemade Cheerios and 1% milk." Unlike store-bought Cheerios, Gershultz's were packed with flavor.
After breakfast, we are ready to depart. The first stop on our gastronomical adventure is Italy. Senior Jeffrey Xu's favorite meal of the summer was seafood Pomodoro.
"The pasta was tossed with various seafood like salmon, shrimp, and scallops," Xu said.  He loved the flavors in the dish.
After Italy, we visit France. Seniors Alex Desbans' and senior Emily Lopez's favorite foods were both of French origin.
"My favorite food was a French chocolate brought from Paris by my cousin," Desbans said. "The chocolate is amazing – it has a much smoother texture and richer flavor than American chocolate."
"My favorite food was a crepe from the Crepe Coop, packed with strawberries, bananas, Nutella, and a scoop of vanilla ice cream," Lopez said. "Along with the small nuts scattered throughout, the crepe was unique and delicious."
After Europe, we visit Mexico before returning home. Senior Tommy Burns' favorite summer delight was a carne asada taco from Santa Ana.
"The meat was slow-cooked overnight and then marinated perfectly," Burns said. "I loved the way the flavors came together – this was the best taco I have ever had…and I love tacos."
At the end of an exciting journey, we return home to begin the 2018-19 school year. But we cannot forget dessert. Senior Mateen Rabbani's favorite summer treat was a homemade peanut butter and banana ice cream.
"The ice cream had a combination of sweet and salty flavors," Rabbani said. "It created a flavor explosion in your mouth."
As we start the school year, we look forward to meeting new friends, having new experiences, and making our Sage Hill brains just a bit smarter. But as we study and think about how we want to spend this school year, don't forget to savor the little things – like food – that make life just a little sweeter.