Where Does Your 30k Go?
Hang on for a minute...we're trying to find some more stories you might like.
According to the 2012-2013 Annual Report, Sage's operating budget was $15,395,000 for fiscal year 2013. Of that allowance, 86% or $13,239,700 came from student tuition, which that school year was $30,810 (not including a $50 Parent Association due).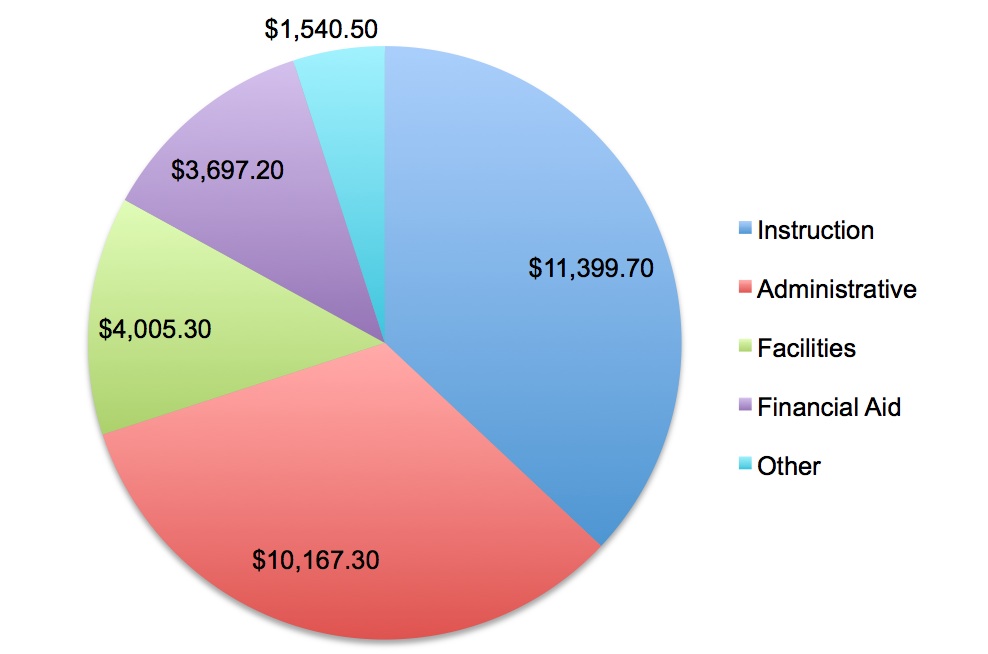 Note: Instruction costs include faculty expenses, professional development and classroom resources. Administrative costs cover co-curricular programs, administrative team expenses and technology enhancements.