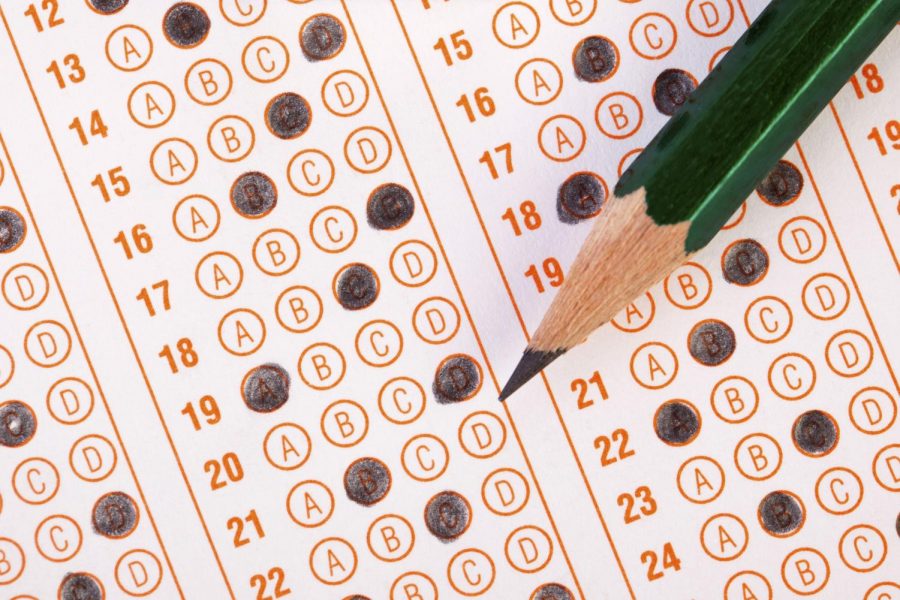 The Preliminary SAT/National Merit Scholarship Qualifying Test is a College Board standardized test, and is both a helpful trial run for the SAT and the qualifying test for the National Merit Scholarship. Typically, the test is required for both sophomores and juniors at Sage, but the test provoked some controversy this year due to spread of students between distance and in-person learning.
On Sept. 13, Sage announced in a Community Letter: "One factor families may want to consider when deciding whether their student will return to campus is that Sage Hill School is still planning to host the PSAT on campus Wednesday, Oct. 14. Only students who have elected to return to in-person learning will be able to take the PSAT on this day. Students must be on campus to take this test as the College Board is not allowing an online testing option at this time."
This decision was made with the intention of keeping distanced and in-person students separate, but was met with concern by some of the community.
"As Junior Co-Chair, I received an email from my fellow classmates asking me to help them spread a petition they created that would be presented to Ms. Merz. This really showed the sage spirit by how the students were able to voice their concerns in a constructive way. Ms. Merz and Mr. Campeau also had a very fast and accommodating response, and I'm glad Sage chose to allow distance learners to take the PSAT, but of course still take safety precautions," junior Jillian Raymer said.
Many students expressed similar concerns, and felt that the original arrangement would place unnecessary pressure on families to return to school.
"I'm glad they changed it so that we could take it; I am in distanced learning and not being able to take the test would have made the decision even more difficult," junior Minki Shinn said.
Here is the current plan, following the petition and conversation mentioned by Raymer:
"Sage Hill has adjusted the plans for the proctoring of the PSAT on Wednesday, Oct. 14. After further consultation with Director of College Counseling Frank Smith, we have decided to invite all 10th and 11th grade students to campus to take the PSAT, regardless of whether they have opted to remain in distance learning for the first 30 days. In an effort to keep all students healthy, feeling safe and comfortable, we will administer the PSAT to two separate cohorts of students: those who remain in distance learning and those who have returned to on-campus learning."
Sophomores and juniors who are currently in distance learning but coming to campus to take the PSAT are also required to be tested for COVID-19 prior to taking the test.
"I think everybody won in the end," junior William Alexander said.